DELIVERING PACKAGE NUMBER:
- - - - - - - -
Join The Delhivery Skills Development Program To Get Assured Jobs* in Logistics.Register Now
*Assured jobs are subject to successful completion of training and passing the final assessment.
OUR TRUCKING TERMINAL


IN BILASPUR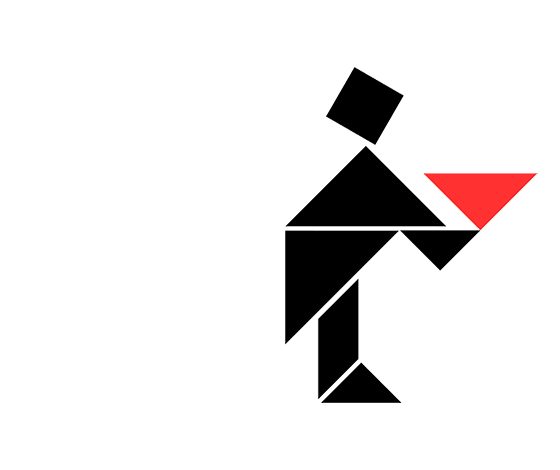 Delhivery's aim is to build the operating system for commerce. We provide express parcel transportation, PTL and TL freight, cross-border and supply chain services to over 27000 customers, including large & small e-commerce participants, SMEs, and other leading enterprises & brands. Our supply chain platform and logistics operations bring flexibility, breadth, efficiency and innovation to our customers' supply chain and logistics. Our operations, infrastructure and technology enable our customers to transact with us and our partners at low costs.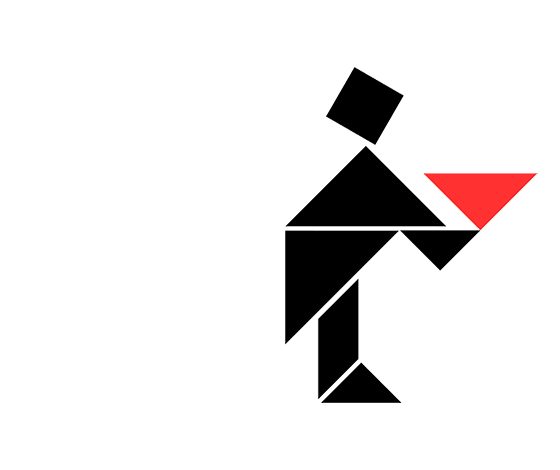 As a part of our vision, we extend our logistics ecosystem by enabling network partners, such as franchisees, retail partners and delivery agents, to onboard their physical assets and resources and participate in our platform. We have partnered with vendors and network partners who provide pickup, delivery services, and truckload capacity. Our network partners are supported by our technology systems, empowering them to grow their business by offering multiple Delhivery services in their catchment areas.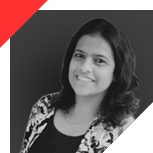 SUPRIYA UCHIL
Director, Small Business
"I joined the Small Business vertical in Dec 2018 with the goal to improve the client experience and performance for the small and medium businesses at Delhivery. Having worked in both MNCs as well as Start-ups earlier, Delhivery has been a refreshing change with a good mix of both worlds as one gets the freedom to take on new challenges and think out of the box for solutions while also having processes to guide you and a very accessible leadership to support you. Over the last few months, the Small Business vertical has managed to take bigger strides with new processes and product automation to make the end to end process for a client from onboarding to shipping more seamless and efficient."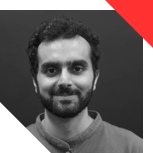 VIKASH KAPOOR
Head, Global Operations
"I have always had a strong entrepreneurial streak, and the process of building something from scratch has always excited me. I joined Delhivery in 2012 as one of the first team members. At Delhivery, I have built our first fulfilment center, scaled our entire partner program for alternate delivery and distribution, and now run the entire cross-border business vertical. Dealing with ambiguity daily and refining the problem statement to provide a clearer vision for my team is the biggest challenge. This is what keeps me going as we carve out our success story."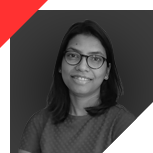 PRIYANKA UTKARSHA
Director, Analytics
"I joined Delhivery in 2016 to manage fulfilment analytics. In the last five years, I have got the opportunity to work on multiple projects that have strengthened my data-driven decision-making capabilities. Currently, I head the supply chain analytics for enterprise solutions group, where we study the supply chain flow for our clients to design an efficient and optimised network flow to reduce cost and time to market. I have been fortunate to be a part of a culture that promotes kinship, open communication, and trust. We are a team of highly motivated and dynamic bootstrappers, and working with such go-getters has been a fun rollercoaster ride."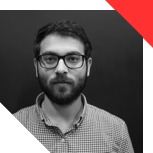 Sahil Sachdeva
Senior Manager, Sales
"I joined Delhivery as a Manager in the Business Development team. When we started, our initial focus was to get more accounts into the system by getting in touch with all the fashion groups. Today, I am responsible for developing category-specific strategy, client management, and monitoring tools and procedures; while ensuring operational efficiency so that things get delivered on time, every time, especially on the B2C and Partial-Truckload services. I work with a bunch of people with an amazing drive to work and energy that is truly infectious. The Delhivery culture and leadership inspire me to work hard and to stay challenged every day."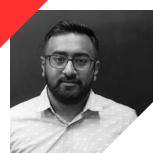 Don John Thomas
Senior Director, Sales
"I joined Delhivery in 2015 after several years at FedEx and currently lead the P&L for the South region. I have enjoyed building a team from scratch, keeping them focused, motivated, and aligned with our vision of leadership in the supply chain space. I have enjoyed working with a young team but also being able to leverage my experience and build a sustainable business from almost zero. The fact that every little thing we do adds up to the revolution in the logistics space is extremely gratifying for me. Delhivery gives you the opportunity to drive an initiative with complete ownership, freedom to make mistakes and learn from them."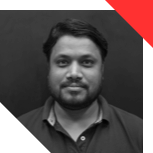 Mithun Chakraborty
Senior Director, Last Mile Operations
"I joined Delhivery in 2014. The thing I appreciate the most about the company is that it has given me the opportunity to work in a fast, challenging, yet pleasant multicultural environment. My journey has been filled with learning and growing within the organization. My hunger to learn has helped me progress from a Field Executive to a Senior Director that clearly shows that Delhivery encourages you to have a voice in your team no matter who you are."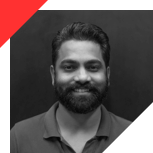 HUNNY GHADE
Senior Director, Operations
"I have been associated with Delhivery since 2012. I have set up the Express operations and have been part of every significant phase of setting up our National Transportation network. I have also worked on system direction and process improvement products in the Technology team. Currently, I am heading the Operations of our Delhivery Freight business (FTL). Delhivery has always been an employee-friendly organisation providing a conducive environment for all the employees to grow and learn new things."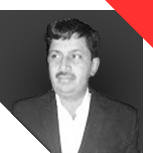 Satveer Singh
Senior Director, Gateway Operations
"After 20 years of distinguished service in the Indian Air Force, my journey re-routed to Delhivery in Oct 2015 to enhance the operation's output and eliminate the losses. Armed with deep drilled discipline and leadership lessons learned in the IAF, coupled with Delhivery's focus on customer centricity; the sense of camaraderie exhibited amongst the teams to get things done on time; and most importantly, the freedom to make decisions has helped me to thrive in this young & bustling organization. I am grateful to each & every stakeholder for supporting in achieving the company's objectives. Proud to be working here."