We are India's largest fully integrated logistics provider. We aim to build the operating system for commerce, through a combination of world-class infrastructure, logistics operations of the highest quality and cutting-edge engineering and technology capabilities.
IT'S IN THE GETTING THERE
Since its inception, our team has successfully fulfilled over 1.7 billion orders across India. We have built a nation-wide network with a presence in every state, servicing over 18400 pin codes. 22 automated sort centres, 96 gateways, 93 fulfilment centres,  2904 direct delivery centres, and a team of over 56500 people make it possible for us to deliver 24 hours a day, 7 days a week, 365 days a year. We are Delhivery.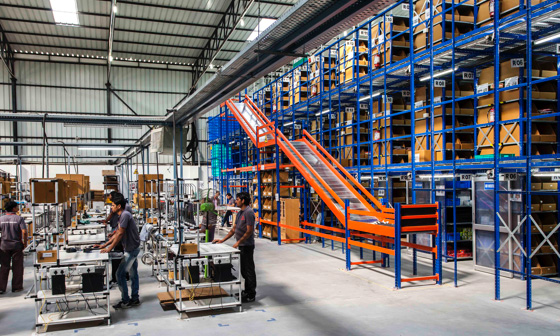 Our mission is to enable customers to operate flexible, reliable and resilient supply chains at the lowest costs. We provided supply chain solutions to a diverse base of over 28000 active customers such as e-commerce marketplaces, direct-to-consumer e-tailers and enterprises and SMEs across several verticals such as FMCG, consumer durables, consumer electronics, lifestyle, retail, automotive and manufacturing.
This is achieved through high-quality logistics infrastructure and network engineering, a vast network of domestic and global partners and significant investments in automation, all of which are orchestrated by our self-developed logistics operating system that drive network synergies within and across our services and enhance our value proposition to customers.