E-COMMERCE LOGISTICS SERVICES AND SOLUTIONS
Delhivery is among the best courier services for e-commerce platforms/businesses. We offer you customized logistics solutions for e-commerce to best suit your supply chain needs. The foundation of any good e-commerce organization is based on the right choice of e-commerce delivery partners who can enable timely and safe deliveries to ensure customer satisfaction.
Delhivery is among the first e-commerce delivery companies in India that offers an array of services which includes cross border and technology services, parcel transportation, freight, and fulfilment services. If you are on the lookout for the right e-commerce courier service in India that you can put your trust in, then you are in the right place.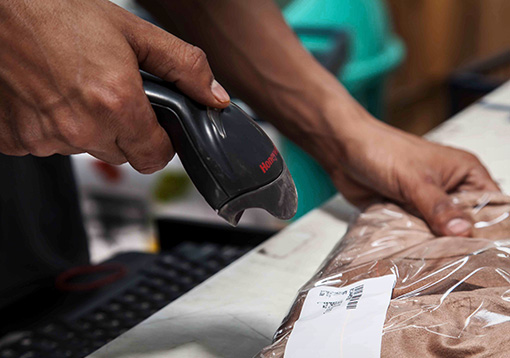 EFFICIENCY AND SCALABILITY
As one of the top e-commerce logistics providers, Delhivery's e-commerce logistics solutions come with the added advantage of accuracy, speed, and scalability. Being one of the top e-commerce delivery partners, Delhivery has the capacity to handle high volumes efficiently.
With a centralized warehouse management system, Delhivery is able to achieve efficient coordination between retailers, outlets, and e-commerce platforms.
WIDE DISTRIBUTION NETWORK
Delhivery's wide distribution network makes it one of the most preferred delivery partners for e-commerce. The company's reach ensures that we are able to scale and meet increased seasonal demands as well.
Utilizing e-commerce courier services in India by Delhivery, customers can ship to any part of the world. Delhivery aims to foster long-term relationships with customers by providing them with innovative e-commerce logistics services and high standards of customer service.
OUR STRENGTHS AS A TOP E-COMMERCE COURIER SERVICE IN INDIA
Delhivery offers one of the best courier services for e-commerce in India. Some of the key features are:
State-of-the-art facility design: The state-of-the-art facilities are designed to drive efficiency and to provide safe and reliable courier services for e-commerce in India.
An In-house team of experts: Right from the management to the delivery partners for e-commerce, the team at Delhivery is well-experienced in their respective functions, and brings in their unique set of expertise.
Strong IT infrastructure: From managing inventory to offering real-time tracking for deliveries and performing consignee address validations, Delhivery offers e-commerce logistics services that are supported by a strong IT infrastructure that facilitates efficiency throughout the network.
Scalable and customized warehousing: Delhivery, as an e-commerce logistics partner in India, offers customized warehousing options to customers. Based on seasonal fluctuations in volume, the solutions we offer can accommodate varying demands.
End-to-end supply chain solutions: From reverse logistics to cross-border services, Delhivery offers end-to-end supply chain solutions that have helped us become a leading courier service for e-commerce in India.
DELHIVERY'S E-COMMERCE COURIER SERVICES IN INDIA
We, at Delhivery, operate one of India's largest express parcel transportation networks and e-commerce courier service that also offers fully integrated and self-owned services. Recognized among the top shipping companies for e-commerce in India, we have an in-house transport management platform that enables our customers to schedule pickups, track their orders in real-time, and manage any returns and replacements with ease. Delhivery is your delivery partner for e-commerce that also offers flexibility to its customers by providing delivery time preferences and payment options. Some of the key service features offered by Delhivery that makes it among the best courier services for e-commerce in India are as follows: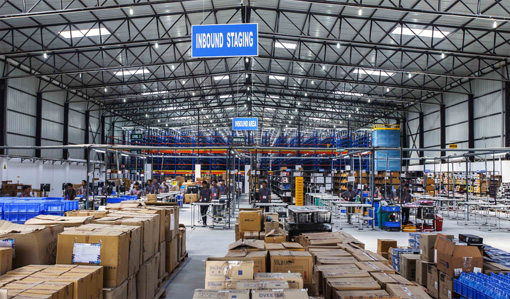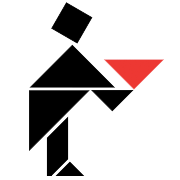 SHIPPING SERVICES BY DELHIVERY
On-demand deliveries
Same day/next day delivery options
Time-defined and slot-preference
delivery options
Efficient management
of returns (reverse logistics)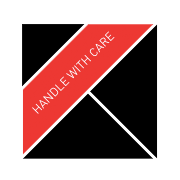 SPECIAL SERVICES BY DELHIVERY
Manage returns and replacement
through reverse logistics
Order delivery for large
or oversized cargo
Delivery services for
high-value products
Delivery of dangerous goods/ HAZMAT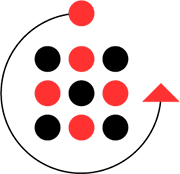 TECHNOLOGICAL SERVICES BY DELHIVERY
Real-time monitoring and control
of deliveries
Address validation for the consignees
Detection of any incumbent frauds
Various options for flexible payment
on the completion of delivery
CONSTELLATION PARTNERS TO POWER DELHIVERY'S DELIVERY NETWORK
Constellation partners extend Delhivery's transportation network to geographies that are currently not serviced by Delhivery's internal operations. At present, Delhivery has 1100+ logistic partners for e-commerce operations that are successfully running 1200+ delivery centers across 1050+ cities.