PTL (Partial-Truckload) shipping enables easy movement of goods from different customers through one truck. This helps multiple shippers to share their load and pay for the particular space occupied by them, making it a cost-effective method for shipping goods. The idea of this business is to utilize the strength of a company's network to allow customers to ship larger, heavier loads at very high speeds across the country.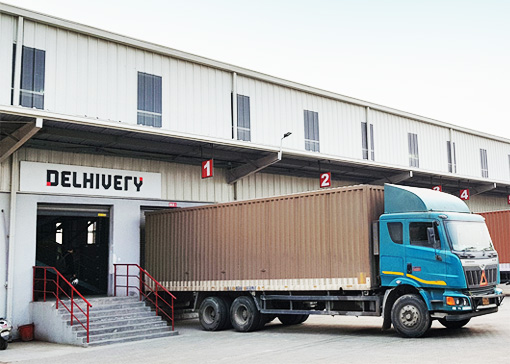 DELHIVERY'S PARTIAL-TRUCKLOAD SHIPPING BENEFITS ARE AS FOLLOWS:
Secure Handling: Most PTL freight shipments are carefully packaged onto pallets before they are loaded onto a truck. We also provide automated material movement in large hubs to minimize in-transit damages. Delhivery's services are designed to meet regular as well as seasonal requirements across the country. Customer's freight requirements are not only serviced at competitive costs but are also more secure.
Value Added Services: Those who opt for PTL shipping services get value added solutions that include – Integrated warehousing, GST Management and Material handling.
Tracking: Partial-Truckload freight shipping services generally provide an estimate of the transit days and help track shipments in real time. Our aim is to have the fastest PTL delivery network in the country. Shippers can gain access by just referring to the bill, PRO number, PO number or shipment reference number.
WHY CHOOSE DELHIVERY PTL SHIPPING
With PTL shipping services, we are now able to provide comprehensive supply chain solutions to our customers. Delhivery's fast network provides complete B2B as well as B2C fulfilment solutions across 2825+ cities that we serve with limited restrictions on package weights or load types

TRULY INTEGRATED OFFERING
PTL shipping services are built using our core services which are tightly integrated to each other, thereby enabling a seamless end to end experience

We can design the optimal distribution network for your business using our know-how of the country including the toughest terrains

We provide easy tracking and 24/7 customer service