Our TL freight brokerage platform, "Orion", connects shippers with fleet-owners and suppliers of truckload capacity across the country via a centralized bidding and matching engine. The Orion platform allows shippers and our teams to post their spot and long-term truckload freight requirements. Registered agents and fleet owners can then bid for these jobs via our in-house application, Axle. Subsequently, loads are matched to capacity based on price and service quality. We also acquired Roadpiper Technologies Private Limited, a digital freight broker with fleet owner, load-matching and pricing applications. This has strengthened our capability to engage with suppliers of truckload capacity.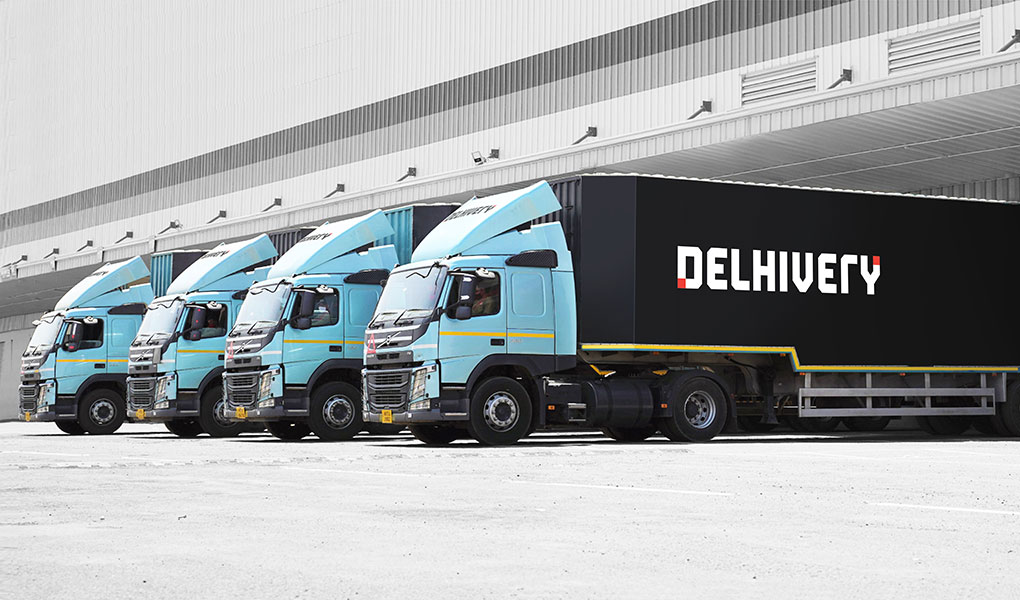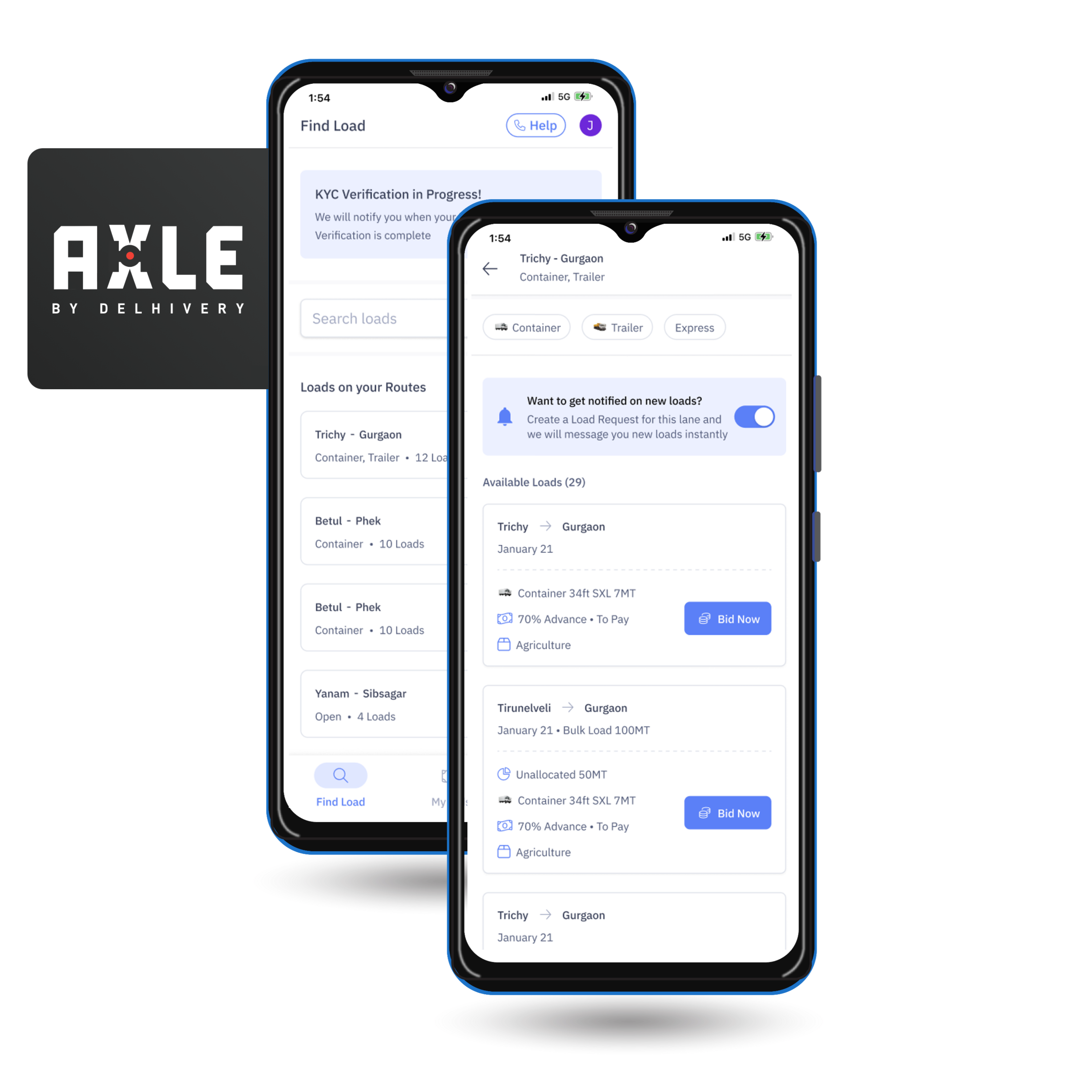 INTRODUCING AXLE BY DELHIVERY
Maximum Utilization, Maximum Earning
An app for Brokers, Transporters, Suppliers, Commission Agents, Fleet Owners. We offer you hundreds of loads on your favourite lanes, everyday. We maintain transparency, reliability and availability in all parts of the country and strive to provide the best experience.
Sign up with 3 easy steps
Find loads on your preferred lanes
Add trucks, get matched with loads
Bid on relevant loads
Enjoy hassle- free on-time payments
Agriculture
Commodity
Corporate
Internal
Transporter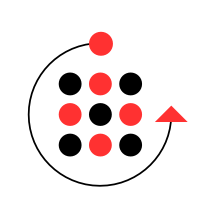 Real-Time Tracking
Document Management
Financial Transactions in real-time